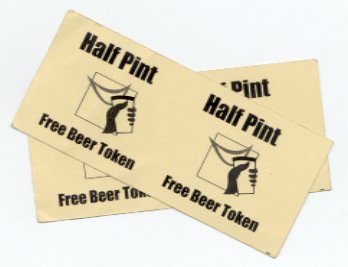 Here's a fun little late-night/early morning maths problem for you smart cookies out there:
What's 15 trillion divided by 130 million?
That flummoxed Our Man because his calculator doesn't have room for all the zeros. But using only the power of his mind, and a pencil and the back of an envelope, he figures that's as near as dammit 115,000.
So?
Well that would the number of yen for every man, woman, child and gaijin in Japan that Our Beloved Leaders have decided to spend stimulatin' the economy. Our Man can't quite work it out through the
laboured prose here
, but he thinks this is in addition to the ¥56 trillion already promised to get us in the mood. Fortunately, Our Man's got a big envelope, and he can confidently figure that to mean ¥546,000 - 4,000 pounds or so - for every person in the country.
Great. Can Our Man request his in 10s and 20s please?